Survey investigates Caribbean's 80 percent coral loss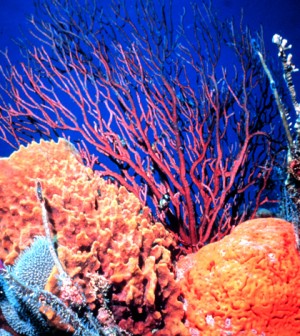 Scientists believe a comprehensive survey of Caribbean coral reefs will reveal the extent of damage caused by climate change and other factors, The Guardian reported.
The Catlin Seaview Survey will examine the health of Caribbean reefs, first in Belize, then in other locations across the region, including Florida and Bermuda. According to Catlin scientists, the surveyed reefs may illuminate problems affecting coral populations worldwide.
Caribbean coral loss is estimated at 80% in recent years. The Catlin survey should reveal important information regarding the causes of these losses, as well as the locations most affected.
In addition to the economic benefits provided by coral reefs, such as fishing and tourism, reefs also serve as a habitat and food resource to many marine creatures.
Image: Coral Reef (Credit: NOAA)