Vermont is first to ban fracking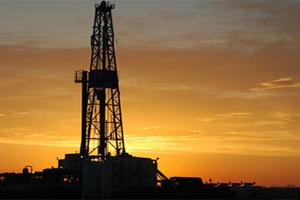 Vermont became the first state Wednesday to ban hydraulic fracturing, the controversial natural gas extraction process, according to a report from the Associated Press.
Hydraulic fracturing, or fracking, has given drillers access to vast tracts of the fuel that were previously inaccessible but has been criticized by environmental groups for its potential to contaminate or deplete water supplies.
Vermont's lack of subsurface natural gas deposits means the ban may be symbolic, but fracking opponents in nearby states where the practice is common were enthused by the measure.
Read more at The Wall Street Journal.
Image credit: New America Media.