Wash. State to chart methane emissions from gas utilities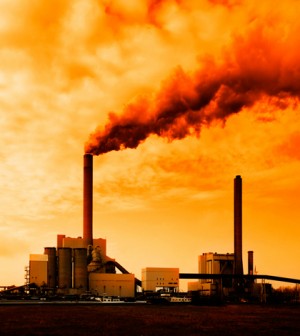 Researchers at Washington State University will quantify uncombusted methane emissions throughout the U.S., according to a release. The investigators will look at emissions from local gas systems and try to estimate a national emissions rate.
Uncombusted natural gas is more harmful to the atmosphere than carbon dioxide because it has a higher warming potential. Emissions of uncombusted methane along the natural gas supply line haven't been measured on a national scale and studying them will become more important as the U.S. natural gas industry continues to expand.
The Washington State study begins in April and is funded by major natural gas utilities, the Environmental Defense Fund and Conestoga-Rovers and Associates, an environmental engineering and consulting firm.
Image: Industrial emissions (Credit: EPA)