Water Monitoring Solutions: Fondriest Environmental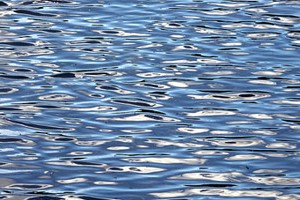 Fondriest Environmental provides comprehensive water monitoring solutions to meet the requirements for projects of all sizes. We sell and service environmental monitoring products from industry leading suppliers, such as YSI, Hach, Thermo Fisher, In-Situ, Turner Designs, SonTek, Vaisala, RM Young, NexSens, and many more. Beyond that, however, Fondriest will stand by your side for the entirety of your monitoring project.
Fondriest applications engineers can help customers understand the products they are buying and make the correct decisions out in the field. They seek to understand project needs, devise a comprehensive solution, provide the equipment and know-how to implement it, and then offer long-term project support for whatever needs arise.
Our engineers have for years been developing and deploying water monitoring solutions, for everything ranging from a university research project to systems for large-scale, federally funded dredging operations.
Fondriest technicians are factory trained and can perform regular maintenance and repairs and offer assistance any time a problem or question arises. Additionally, for customers who want to spend less time worrying about data collection, Fondriest's staff of experienced scientists can even perform field monitoring and data collection for them.
Monitoring Solutions: From Start to Finish
Fondriest Environmental provides support for a project at every step. Services include:
Needs analysis and system planning
Real-time data configuration
Drafting of proposals & supporting materials
Pre-construction and system testing
Field deployments
Technical service & support
Equipment diagnostics
Factory-certified calibrations & repairs
Field monitoring & data collection
Contact Us
As a full-service environmental monitoring company, Fondriest Environmental has the expertise and resources to facilitate seamless implementation of water monitoring solutions. To reach an application engineer, please call (888) 426.2151 or email customercare@fondriest.com.