OTT CBS Compact Bubbler Sensor
The OTT CBS Compact Bubbler Sensor is an accurate, compact, and easy-to-use bubbler sensor for surface water level monitoring.
Features
Meets and exceeds USGS guidelines for water level accuracy, and will not drift over time
5 year expected life based on 1 minute intervals - no pump maintenance or lubrication required
Easy integration with NexSens data logging & telemetry products
Fondriest Exclusives
Free ground shipping
Expedited repair and warranty service
Lifetime technical support
Overview
The OTT CBS Compact Bubbler Sensor with EPS 50 Bubble Chamber accurately measures surface water level for new or existing stream gauges. The instrument's compact design and low power consumption make it a great solution for solar charged applications. The sensor will not drift over time and does not require desiccant, eliminating the need for periodic site visits. At a 1 minute sampling interval, the CBS has a 5-year expected life before routine maintenance or lubrication is required.

Intelligent Pumping
The sensor features an intelligent pumping strategy that compares the previous measurement to the actual pressure at the current measurement. This optimizes pumping time and provides extremely high accuracy that meets and exceeds USGS guidelines of +/-0.01 ft accuracy. All calibration data is stored on the pressure cell, so field replacement can easily be accomplished as needed.

IoT-Compatible
The CBS features a plug-and-play interface to NexSens iSIC data loggers via SDI-12 digital output. Data collection options include direct-connect, landline phone, cellular, radio, Ethernet, WI-FI, and satellite telemetry. Each iSIC data logger simultaneously supports 8 analog inputs & 4 digital inputs for multi-sensor data logging capability. NexSens iChart Software is a Windows-based program for interfacing both locally (direct-connect) and remotely (through telemetry) to an iSIC data logger or network of data loggers.
Measuring Range: 0-50 ft (0-15 m)
Accuracy (Standard): +/-0.02 ft from 0 to 50 ft
Accuracy (High Accuracy): +/-0.01 ft from 0 to 15 ft
Resolution: 0.003 ft / 0.014 psi
Units: ft, psi, m, bar
Measuring Interval: 1 min to 24 hr
Maximum Rate of Level Change: 3 ft/min
Output: SDI-12 or 4-20mA
Power Supply: 10-30 VDC
Power Consumption: 15 min interval - 25 mAh/day; 1 min interval - 320 mAh/day
Compatible Tubing: 1/8", 2 mm or 4 mm ID
Temperature Range: -4 to 140 F (-20 to 60 C)
Dimensions: 6.5" x 8.1" x 4.6" (L x W x H)
Weight: 3.3 lbs.
Questions & Answers
Can I use my data logger? What about my PC?
The OTT Compact Bubbler Sensor features flexible integration. It connects to most data loggers via standard communication interfaces, SDI-12 or 4-20mA without requiring additional PC software.
Do I need a gas tank or desiccant?
No, the OTT Compact Bubbler Sensor optimizes the amount of air required to create a bubble-in pressure in the measurement tube using its internal piston pump. This intelligent pumping strategy reduces power consumption and eliminates the need for a gas tank or desiccant.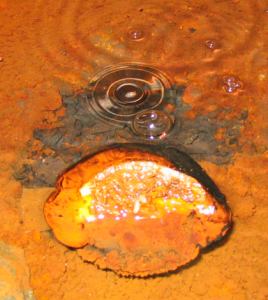 Scientists have determined that water trapped in crystalline rocks beneath a Canadian mine is more than a billion years old, according to a press release from the United Kingdom's National Environment Research Council. 
 The old water was found coming from boreholes in a mine 2.4 kilometers beneath Ontario by scientists from the University of Manchester, the University of Toronto and McMaster University. After testing the researchers estimated it to be 1.5 billion years old. 
 Analysis of the water showed that it contained hydrogen and methane. It also contained the noble gases helium, neon, argon and xenon. 
 According to the release, the hydrogen content of the water was similar to hydrogen in deep volcanic vents in the ocean where microorganisms thrive.
Read More