Rite In The Rain Geological Book Kit
Geological book kit features a bound book with geological reference pages and a ruler, together with a tactical pen and pouch for on-the-go writing and reference
Features
Bound book contains geological reference pages, rulers and photo scale
Tactical pen writes on wet paper and upside down\
CORDURA fabric pouch fits book, pen and acid bottle with waist clips
Usually ships in 3-5 days
Rite In The Rain Geological Book Kit is available to buy in increments of 5
Image
Part#
Product Description
Price
Stock
Order
540F-KIT
540F geological book, 97 pen, C540F fabric pouch

Usually ships in 3-5 days

540F-KIT
540F geological book, 97 pen, C540F fabric pouch
Usually ships in 3-5 days
Rite In The Rain's geological book kit features a bound book with geological reference pages and a ruler, together with a tactical pen and pouch for on-the-go writing and reference.
The No. 540F all-weather bound book comes equipped with 20 helpful geological reference pages, standard and metric rulers, and numbered pages. It has 160 4 3/4" x 7 1/2" sewn-in pages. A photo scale and ruler are included. This is a Fabrikoid cover book. Classic case bound, yet very durable.
The No. 97 all-weather tactical black clicker pen writes on wet paper and upside down in temperatures from -30F to 250F. Flat black metal barrel.
The No. C540F CORDURA fabric pouch fits book, pens and an acid bottle. Improved design has an easy open clasp and two waist clips on the back so no belt is needed. Fits all 4 3/4 in x 7 1/2 in bound books. Also fits any standard sized notebook. Specifically designed for geology work, this case can be used with any standard Rite in the Rain Field Book. Closed size: 5 3/4" X 9" kit does not include an acid bottle.
Size - Fits one field book, acid bottle and pens
Page Pattern - Geological
Binding - Sewn
Inside Cover - Fabrikoid
Outside Cover - Tan CORDURA fabric Pouch
Number of Pages - 160
Weight - 0.95 lbs
(1) Bound geological book
(1) Tactical pen
(1) CORDURA fabric pouch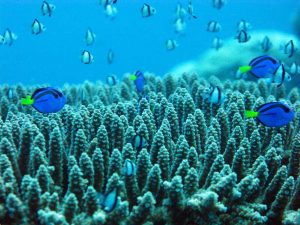 It's an open, dirty secret that the ocean is used as the ultimate sewage solution. 
 
 Each year trillions of gallons of untreated waste are sent to the ocean due to a widespread lack of sanitation technology or infrastructure that needs updating as cities and populations grow. As the impact of untreated sewage on the ocean becomes clearer, attention to the problem and strategies for dealing with it have not kept up. 
 
 "This is a massive problem and it's been largely ignored," said Stephanie Wear, senior scientist and strategy advisor for The Nature Conservancy. Wear has turned her attention to raising the alarm about the effects of sewage on coral reefs, which often loses airtime to other pressing issues like climate change and overfishing.
Read More