Sierra Wireless AirLink Raven RV50 Cellular Modem
The AirLink Raven RV50 is the industry's lowest power LTE cellular modem and is compatible with all major global networks.
Features
LTE performance at 2G power consumption – uses less than 1 watt
Exceeds MIL-STD-810G specification for shock, vibration, temperature and humidity
Ideal for battery operated, solar charged applications
Usually ships in 3-5 days
Image
Part#
Product Description
Price
Stock
Order
1103052
AirLink RV50X 4G LTE cellular modem with Ethernet/Serial/USB/GPS interface, includes DC power cable

Usually ships in 3-5 days
The AirLink Raven RV50 is the industry's lowest power LTE gateway. Simple to install and easy to manage, the Raven RV50 industrial gateway is designed to connect critical assets and infrastructure. Ideal for industrial-grade applications in energy, utilities and smart-city infrastructure, the Raven RV50 provides real-time remote connectivity for SCADA, distribution management systems and metering.

With LTE coverage on major global networks, the Raven RV50 brings the benefits of broadband connectivity to the most challenging environments, where servicing is not an option and power is often scarce. It is the industry's only fully operational 4G gateway with 2G power consumption. LTE bandwidth makes it a viable alternative to costly wired and wireless technologies, providing a future-proof solution that protects investment.
(1) Cellular modem
(1) DC power cable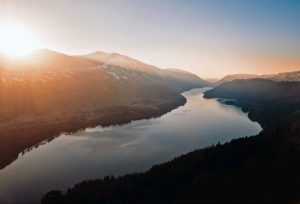 River management is inherently complex, demanding mastery of constantly dynamic conditions even when the climate is stable. As the climate changes, however, river management will become even more difficult and unpredictable—and old models and techniques are likely to fail more often. 
 
 Now, researchers from around the world are calling for attention and change to how we manage and model the rivers of the world. Dr. Jonathan Tonkin , a Rutherford Discovery Fellow at New Zealand's University of Canterbury , spoke to EM about why he is arguing that current tools for river management are no longer enough as even historical baseline river ecosystem conditions themselves are changing. 
 
 Dr.
Read More