Thermo Orion Rugged 2-Electrode Conductivity Cell
Rugged 2-electrode conductivity cell
Features
Standard conductivity range
For lab and field applications
Rugged epoxy/graphite
Stock
Drop Ships From

Manufacturer
Fondriest Exclusives
Free ground shipping
Expedited repair and warranty service
Lifetime technical support
Thermo Scientific offers a wide choice of Orion 2-Electrode Conductivity Cell for laboratory and field applications.
Meter Compatibility: Star Series
Application: Field and Lab
Cell Material: Epoxy/Graphite
Measurement Range: 10 uS/cm to 200 mS/cm
Cable Length: 3m
Cable Connection: MiniDIN
Approximate Cell Constant: 1.0 cm-1
Cell Dimension: 17.8 mm dia x 134 mm L
Min/Max Immersion: 35/NA mm
Questions & Answers
What type of filling solution should be used for a conductivity electrode?
Conductivity cells do not use filling solution. The only solution needed is conductivity standard for calibrating.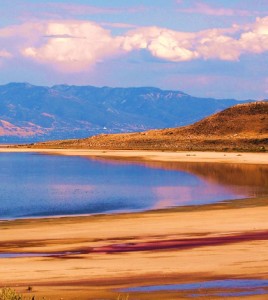 UPDATE : Fondriest Environmental is offering their expertise in conductivity through their new online knowledge base. This resource provides an updated and comprehensive look at conductivity and why it is important to water quality. To learn more, check out: Conductivity, Salinity and TDS. 
 
 
 Salinity and conductivity measure the water's ability to conduct electricity, which provides a measure of what is dissolved in water. In the SWMP data, a higher conductivity value indicates that there are more chemicals dissolved in the water. 
 
Conductivity measures the water's ability to conduct electricity. It is the opposite of resistance. Pure, distilled water is a poor conductor of electricity.
Read More