Thermo Orion Molybdenum Molybdate Powder Pack
The Orion molybdenum molybdate powder packs are rapid dissolving economical reagents that work with the Orion AQUAfast IV and other manufacturers colorimeters.
Features
Pre-measured and ready-to-use
Allows for easier and cleaner measurements
Works with the Orion AQUAfast IV Advanced Colorimeter
Usually ships in 3-5 days
Image
Part#
Product Description
Price
Stock
Order
AC4P42
Orion AQUAfast molybdenum/molybdate HR powder reagent kit, 100 tests

Usually ships in 3-5 days
Powder Chemistry Packs are the latest advancement in the realm of colorimetric measurement. They are pre-measured and ready-to-use.
Just add the powder pack to the sample, allow it to dissolve and react, then get your measurement. It is that simple! For added convenience, these powder packs can be used on other manufacturers colorimeters. We have a wide range of EPA equivalent chemistries available, all of which are preprogrammed into the Orion AQ4000. Each powder chemistry pack contains 100 tests.
Equivalent to other widely used and recognized chemistries!
Allows for easier and cleaner measurements
Works with the Orion AQUAfast IV Advanced Colorimeter
Measurement range: 0.3 - 40 mg/L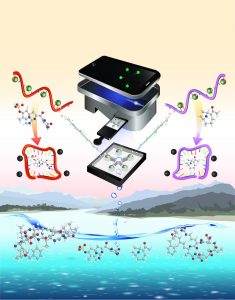 In the battle against harmful algal blooms (HABs), time is important . The need for laboratory equipment and testing is a serious challenge for water managers. This issue caught the eye of Qingshan Wei , an assistant professor of chemical and biomolecular engineering at North Carolina State University . 
 
 "Our research group is interested in developing low-cost sensors," Wei told EM . "Recently we have been developing sensors for environmental monitoring, and cyanotoxins came to our attention ." 
 
 Cyanobacteria, which generate HABs, are becoming a challenge across the US . They are a very serious problem in North Carolina, in part due to the weather.
Read More