Thermo Orion Fluoride Electrode & Reagent Kit
Ensure correct fluoride measurements by using high quality Thermo Orion ion specific electrodes and reagents.
Features
All the consumables you need to measure fluoride in a convenient kit
Fluoride Standards are pre-mixed with total ionic strength adjustor
Total Ionic Strength Adjustor (TISAB II) included for addition to samples
Stock
Drop Ships From

Manufacturer
Fondriest Exclusives
Free ground shipping
Expedited repair and warranty service
Lifetime technical support
Too much or too little fluoride can be harmful to humans and the environment. In the US the maximum amount of fluoride in drinking water is regulated by the Environmental Protection Agency (EPA). However, recently the U.S. Department of Health and Human Services published "U.S. Public Health Service (PHS) Recommendation for Fluoride Concentration in Drinking Water for the Prevention of Dental Caries" which recommends lower levels than previous recommendations. The US government now recommends a fluoride concentration of 0.7 mg/L (parts per million, ppm) to maintain caries prevention benefits and reduce the risk of dental fluorosis. Thermo Scientific Orion offers Orion Fluoride ISE and Reagent Kits which enable you to easily comply with both standards.
(9609BNWP) Combination Fluoride Electrode with Sure-Flow Reference
(940907) 100 ppm Fluoride Standard, 475 ml
(040906) 1 ppm Fluoride Standard with TISAB II, 475ml
(040907) 2 ppm Fluoride Standard with TISAB II, 475 ml
(040908) 10 ppm Fluoride Standard with TISAB II, 475ml
(940909) TISAB II, 1 gallon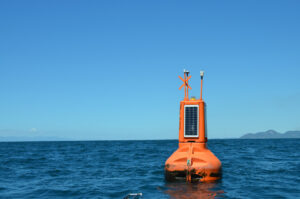 Lake Malawi (also known as Lake Nyasa and Lake Niassa) doubles as a Rift Valley Lake and one of the seven African Great Lakes. Due to its unique biodiversity, it's a great place to conduct limnological studies. Harvey Bootsma is a professor for the School of Freshwater Sciences at the University of Wisconsin-Milwaukee and has had an interest in limnology ever since he was a kid. Bootsma fondly recalls summer vacations to Georgian Bay, Ontario, "I probably spent as much time in the water as I did out of it." He continues, "I remember telling myself, 'I'm going to get a job where I can stay here all the time.'" While Harvey didn't end up working on Georgian Bay, he was offered a job working on Lake Malawi. He continued working there while completing his Ph.D.
Read More