Thermo Orion Star T940 All-in-One Titrators
The Thermo Scientific Orion Star T940 All-in-one titrators are designed to increase your laboratory productivity by automating titrations.
Features
Offer easy-to-use navigation from setup to live titration analysis to data transfer
Showcase titrations, onscreen instructions and help menus on a large color graphic touchscreen display
Create and save up to ten user-defined methods
Stock
Drop Ships From

Manufacturer
Fondriest Exclusives
Free ground shipping
Expedited repair and warranty service
Lifetime technical support
Use the Orion Star T940 all-in-one titrator for flexible pH, redox and ion concentration titrations including equivalence point titrations, preset pH or mV endpoint titrations plus multiple known addition (MKA) mode for automated known addition of various ions. Pair the titrator option with any of the premium ROSS pH electrodes or Orion redox and ion selective electrodes or select one of the preconfigured titrator and electrode kits for a bundled discount.
(1) T900 Series titrator
(1) 20mL burette
(1) Burette cover
(1) Electrode holder
(1) Stirrer probe
(1) Dispenser probe
(1) Tubing kit
(1) Desiccant tube
(1) Reagent bottle holder
(1) 1L plastic reagent bottle
(1) GL38 reagent bottle cap
(1) USB computer cable
(1) USB flash drive with user manual
(1) 110-240V power adapters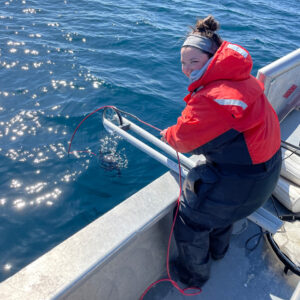 From crystal clear alpine lakes to muddy rivers and boggy swamps, water transparency is an easily observable water quality parameter to anyone who takes a few moments to peer into the (sometimes) murky depths. Water transparency varies dramatically based on the location of bodies of water among different watershed environments, but it can also change quickly due to a variety of internal and external factors. 
 
 At Miami University (OH), the Global Change Limnology Lab explores the many ways that water transparency impacts aquatic ecosystems. Operational for nearly 20 years, the lab trains undergraduate and graduate students and has conducted work from the midwest Great Lakes to Alaska, South America and New Zealand. 
 
 The Global Change Limnology Lab, headed by Dr.
Read More