YSI 60/63 Replacement pH Electrode
Included with the purchase of a YSI 60 or 63 pH meter, the YSI 131133 pH sensor provides reliable pH readings.
Features
Replacement pH electrode for the YSI 60 and 63 handheld meters
Easily inserts into the probe module and cable assembly
Sealed gel reference eliminates refilling, saves time
Image
Part#
Product Description
Price
Stock
Order
131133
Replacement pH electrode, YSI 60/63

In Stock
The YSI 131133 field replaceable pH sensor is a combination electrode consisting of a glass reservoir filled with pH 7 buffer and a sealed gel reference electrolyte. The YSI 131133 pH sensor has been proven to provide long life, good response time, and accurate readings in most environmental waters, including fresh water of low ionic strength.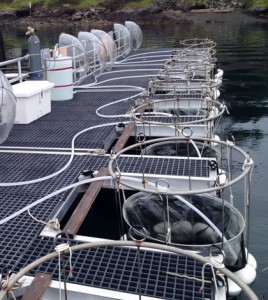 With oceans becoming more acidic worldwide, scientists are getting creative in designing experiments to study them. For example, one group at the University of Washington is using giant plastic bags to study ocean acidification. 
 Each bag holds about 3,000 liters of seawater and sits in a cylinder-like cage for stability. The group at UW, made up of professors and students, is controlling carbon dioxide levels in the bags over a nearly three-week period, during which they are looking at the effects of increased acidity on organisms living near the San Juan Islands. 
 "These mesocosms are a way to do a traditional experiment you might do in a lab or classroom," said Jim Murray, professor of oceanography at the University of Washington.
Read More