YSI 6025 Chlorophyll Sensor
Predict algae blooms and determine the nutrient loading in water with the YSI 6025 Chlorophyll Sensor.
Features
Fast, convenient, in-situ monitoring
Self-wiping probe for long-term measurement
Small field-replaceable probe design
| Image | Part# | Product Description | Price | Stock | Order |
| --- | --- | --- | --- | --- | --- |
| | 606025 | 6025 chlorophyll sensor with self-cleaning wiper | | In Stock | |

606025
6025 chlorophyll sensor with self-cleaning wiper
Image
Part#
Product Description
Price
Stock
Order
106023-01P
FWT 25 Rhodamine WT dye, 2.5% active ingredient, 1 pint

In Stock

600-01
600OMS V2 Sonde with temperature/conductivity sensor

Usually ships in 3-5 days

606144
6144 optical probe wiper pad kit, 20 pack of wiper pad strips

In Stock

606624
6624 optical wiper kit, 2 pack, for use with YSI 6025 & 6130 optical probes

In Stock
The YSI 6025 Chlorophyll Probe expands YSI's suite of sensors for multi-parameter, water quality monitoring applications. The new probe is designed to estimate phytoplankton concentrations by detecting the fluorescence from chlorophyll in situ. The data can be useful in predicting detrimental algae blooms and, indirectly, in determining nutrient loading in environmental applications. The probe features a mechanical self-wiping capability for long-term monitoring.

The YSI 6025 Chlorophyll Probe uses technology similar to that used by fluorometers, but the YSI sensor is much smaller, making it compatible with the probe ports in YSI's 6-Series instruments, including the YSI 6600 & 6600 V2 as well as the YSI 6820, 6820 V2, 6920, & 6920 V2. The YSI 6600 V2 sonde allows simultaneous measurement of four optical probes (dissolved oxygen, turbidity, chlorophyll, blue-green algae, and/or rhodamine), along with other parameters. The YSI 6820 V2 and 6920 V2 allow measurement of two optical probes, along with many other parameters.

Chlorophyll in various forms is bound within the living cells of algae, phytoplankton, and other plant matter found in water. Chlorophyll is a key component in the process of photosynthesis, the critical process in which energy from sunlight is used to produce life-sustaining oxygen. The amount of chlorophyll in a water sample is used as a measure of suspended phytoplankton, the magnitude of which can significantly affect the overall quality of water.

Before the new YSI sensor made in situ measurement convenient, the common way to measure chlorophyll was to collect samples and use extractive analysis in a laboratory, or take large equipment to the field. Extractive analysis methods, though highly accurate, are time-consuming and require an experienced analyst. The YSI optical, fluorescence probe is quick and efficient to use, and enables spot sampling in remote areas as well as continuous or interval monitoring.
Range: ~0 to 400 ug/L; 0 to 100 RFU
Detection Limit: ~0.1 ug/L
Resolution: 0.1 ug/L Chl; 0.1% RFU
Linearity: R2> 0.9999
Warranty: 2 years
Questions & Answers
How can I ensure that I'm getting the most stable readings during an unattended study?
During unattended studies, the stability can be improved by increasing sampling frequency. To change the frequency settings, Go to Advanced Menus-->data filter-->frequency-->time constants and change the time constant to 30 seconds.
Should I use the wiper during calibration?
Yes, the wiper should be run at least once during calibration. The calibration reading should not be accepted until at least 30 seconds after a wipe.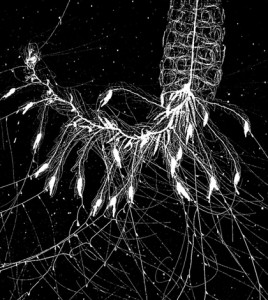 Zooplankton drifts through the ocean, often ignored by the public in favor of more charismatic marine organisms farther up the food chain. 
 A new crowdsourced project aims to change that, giving anyone a closer look at small and intricate zooplankton. PlanktonPortal.org features 900,000 high resolution images of zooplankton and tasks the public to identify them as part of data processing for a collaborative study, based out of the University of Miami Rosenstiel School of Marine and Atmospheric Science. 
 Researchers hope the project will tell them more about zooplankton behavior, grouping and interaction.
Read More