YSI 6930 Hard-Sided Pelican Carrying Case
The YSI 6930 large, hard-sided carrying case provides a convenient way to protect your YSI Model 556 or 6-series water quality instruments.
Features
Designed for use with the YSI 6-Series multi-parameter water quality monitoring instruments
Rugged, waterproof Pelican construction
YSI 6930 includes foam cutouts for a 6-Series sonde, 650 display, probe guard, cables, and more
Usually ships in 3-5 days
Image
Part#
Product Description
Price
Stock
Order
606930
6930 hard-sided black Pelican carrying case for 6-Series & 556 meters

Usually ships in 3-5 days
The YSI 6930's durable cut-out foam compartments will hold the instrument, cables, flow cell, probe guards, 650 MDS, extra probes, membranes, and much more! 4 snap closures with handle.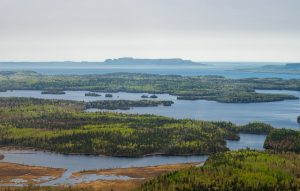 Recent research from a University of Guelph (U of G) team reveals that warmer temperatures caused by climate change are forcing species to alter their behavior, causing food webs in Ontario lakes to transform. As temperatures warm, larger species hunt new prey in deeper waters, changing the ways nutrients and energy flow in lakes and triggering a "rewiring" of food webs. 
 
 Dr. Timothy Bartley , study lead author and a post-doctoral researcher in the U of G's Department of Integrative Biology , spoke to EM about the work . 
 
 "I got started on this when I first began graduate school and joined an ongoing project, which was a collaboration with the Ontario Ministry of Natural Resources and Forestry ," explains Dr. Bartley.
Read More