Ohio city buys drone to monitor Lake Erie sewage outflow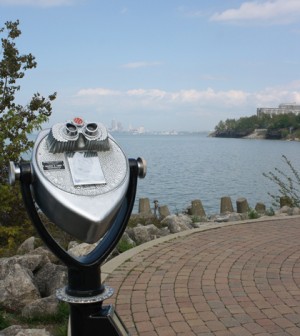 Lake Erie from Lakewood, Ohio (Credit: Tara Sturm, via Flickr)
Lakewood, Ohio, sits on the shore of Lake Erie, and it gets a lot of rain. The runoff washes down into the lake, carrying sewage with it.
Under pressure from the  U.S. EPA to minimize the sewage runoff coming out its pipes, the city has purchased a drone, according to ideastream. The drone cost $1,500 and carries a video camera that will stream footage to city workers.
City managers say the drone is a safe and cheap option when compared to methods used to monitor runoff in the past. These included sending workers out to spot what was coming out of the city's water pipes, which meant setting up lines for rappelling in some cases.
Image: Lake Erie from Lakewood, Ohio (Credit: Tara Sturm, via Flickr)