Secchi shows Lake Tahoe's clarity continues to improve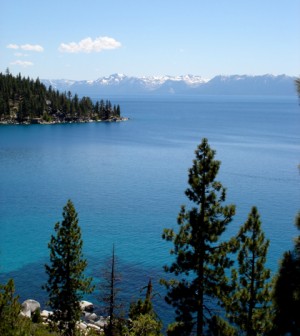 Scientists at the University of California Davis say Lake Tahoe's water clarity improved for the second year in a row, according to a release from the university. The clarity level of the lake, which is measured in depth, went six feet deeper in 2012.
A Secchi disk, which is used in measuring clarity, was deployed into the lake and remained visible down to an average of 75.3 feet last year. Twenty-two readings were taken throughout 2012 to get the average, with the greatest visibility recorded at 107 feet. The shallowest visibility for the Secchi disk was 57 feet.
The results could indicate that local efforts to reduce urban stormwater runoff are having an effect, but the scientists say more data on the stormwater is necessary to reach a definitive conclusion.