Study shows possible links between soil quality and stroke risk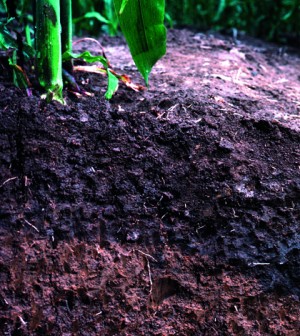 Soil profile (Credit: NRCS)
A preliminary U.S. Department of Agriculture study indicates possible association between soil characteristics and stroke risk in South Carolina, according to a release from the agency.
Led by USDA researchers and colleagues, the study examined 10 years of South Carolina medical data alongside soil data. Significant correlations were discovered between stroke rates, soil depth to water, and soil drainage class. Soils with poor drainage and high levels of acidity were found to be prevalent in regions with high stroke mortality rates.
Researchers believe the correlation might exist due to an abundance or lack of certain microbes in the moist, more acidic soil, though the extent to which these microbes could affect human health is unknown.
Image: Soil profile (Credit: NRCS)