Utah Water Watch volunteers collect stream data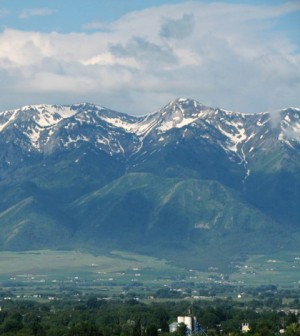 Volunteers with Utah Water Watch are helping supplement data lost after federal budget cuts reduced the number of stream gauges in the state, according to Utah Public Radio. A USGS stream gauge costs about $10,000 per year to operate, whereas the volunteers' time is free and the equipment they use costs only $200.
The volunteers go out with thermometers, litmus papers and kits for measuring dissolved oxygen and E. coli. They collect related field data, but also make qualitative observations that help reveal patterns in watersheds.
Macroinvertebrates are another part of the volunteers' tests of water quality. Their populations are diverse and many aren't tolerant to pollution, making them great indicators of a stream's health. Measuring dissolved oxygen, pH and temperature also add to the big-picture view of water health that the volunteers help piece together.
Image: The Logan River, which is sampled by the volunteers, flows from the mountains to the agricultural valley (Credit: Beth Woodrum, via Flickr)