Aqua TROLL 100 logs conductivity and temperature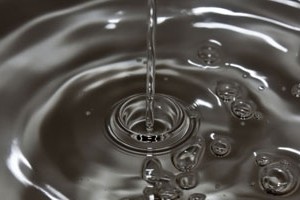 The In-Situ Aqua TROLL 100 instrument simultaneously measures and logs conductivity and temperature. The instrument offers internal batteries that are guaranteed to last up to five years when reading every 15 minutes. External batteries, solar power, or external 8-36 VDC options are also available. When used as an autonomous logger, standard logging modes include linear, linear average, and event testing with logging rates as fast as 1 second. For remote data telemetry applications, the Aqua TROLL 100 also has built-in Modbus RS485, SDI-12, and 4-20mA output communications.
The durable titanium housing resists fouling and safeguards against corrosion, even in the harshest of conditions. The instrument is completely sealed to withstand pressures up to 500 PSI. When used in coastal environments and high-fouling sites, the optional TROLL Shield antifouling system combats bio-fouling of the Aqua TROLL instrument and its conductivity cell. Reduced sensor fouling extends instrument deployment by up to 6 weeks and improves instrument accuracy and performance. The TROLL Shield antifouling system includes a coiled copper guard over the sensor.
Aqua TROLL 100 conductivity loggers are the perfect solution for cost-effective conductivity & temperature profiling studies. A typical application includes attaching multiple instruments to a stainless steel mooring line. A topside mooring & marker buoy keeps the line suspended vertically, while a pyramid anchor moors the line to the lake bottom. A 1/2" galvanized steel bottom chain allows the system to rise and lower during changing water levels without compromising the holding properties of the bottom anchor.
Contact the Fondriest Application Engineering Team at 888.426.2151 or customercare@fondriest.com to configure a profiling system for your next project.