Fondriest offers US environmental rental equipment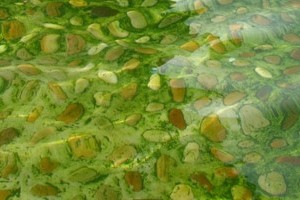 In response to increasing customer demand for high quality rental products with personal service, Fondriest Environmental is excited to announce the coming launch of a NEW website, Fondriest Rental.
While Fondriest has offered rental instruments and equipment for many years, the new website and our unique Preferred Rental Program offers features that have been designed to simplify and speed the process of environmental monitoring equipment rental:
Schedule your rental by phone or email. We'll assign an account manager to ensure you get personalized service and your equipment needs are professionally handled in a timely manner.
Same-day shipping is available for in-stock rental equipment.
Reserve equipment up to 30 days in advance with a signed rental agreement and credit card or purchase order; we'll hold it until your project begins.
Shipping costs can be added to the quoted rental price, or we can ship using your UPS or FedEx shipping accounts.
We offer flexible time frames to meet your project requirements. If you need to extend the lease, simply call or send an email.
You won't have to tell us your rental preferences every time you reserve equipment. We keep a detailed record of your rental history.
We keep your project shipping address and contact information on file, thus simplifying your order process.
Receive quantity discounts and special pricing for repeat rentals
Why Rent
While it often makes sense to purchase outright, there are many short-term projects that simply make it cost prohibitive. Here are some reasons why renting may be a better solution:
Renting products frees up cash flows that can be used for more vital capital expenditures, allowing customers to focus on their core functions.
Renting offsets the hidden costs included in purchasing and maintaining products. Storing spare parts and servicing equipment can drastically increase the total cost of ownership.
Owning physical assets when they are not being used greatly decreases the value. This fact can be remedied by renting equipment only when the project requires it.
Renting allows a company to stay contemporary with the rapidly changing technology. Fondriest's promise to always carry cutting-edge instruments allows rental customers to remain cutting-edge as well.