NOAA retires Earth-observing GOES-12 satellite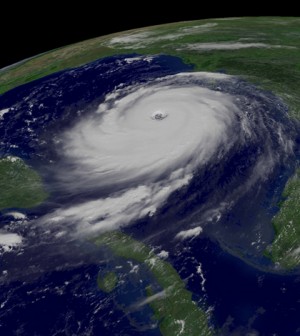 The National Oceanic and Atmospheric Administration is retiring a meteorological satellite that provided data on Hurricane Katrina and other major weather events, a press release reported.
The GOES-12 satellite served for more than 10 years, exceeding its original operational life. Its duties involved collecting forecast data across the Western Hemisphere, including coverage of South American weather conditions such as volcanic ash clouds and drought.
To retire the satellite, NOAA will send it further into orbit, expending its fuel and disabling its battery and onboard transmitters. The retirement process reduces the risk of collision and signal interference with other spacecraft.
NOAA is working with NASA to develop the GOES-R, a more advanced satellite capable of unprecedented image clarity.
Image: GOES-12 captured this visible image of Hurricane Katrina on August 28, 2005 (Credit: NOAA)