Online poll: Chinese want cleaner air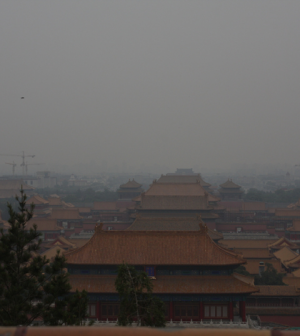 More than 32,000 Chinese responding to an online poll said they wanted the government to enact a clean air law, according to the Wall Street Journal. But the Chinese government says it already has one.
Posted on the popular social site Sina Weibo, the poll's respondents overwhelmingly said more should be done to improve China's air quality. Some noted the poor air quality in Beijing, which is routinely not meeting standards set by the World Health Organization.
China does have a clean air law on the books — the Atmospheric Prevention and Control Law, which passed in 2000 — but critics say it's outdated and has no real power to be effective.
Image: Smog over Beijing's Forbidden City (Credit: Brian Jeffery Beggerly, via Flickr)