Proactive Pumps: Groundwater Monitoring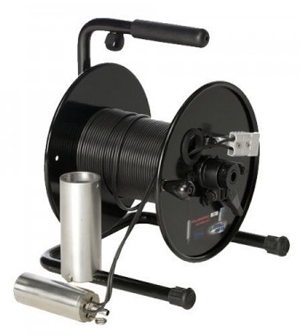 Fondriest Environmental offers a complete selection of Proactive groundwater pumps. The product line includes many options for accommodating a wide range of project needs, including well water applications and a many choices for maximum pumping depth.
Proactive Pumps Carried by Fondriest Environmental
The Proactive Stainless Steel Mega-Typhoon pump, which is capable of pumping up to 80 feet from ground level by simply connecting it to a 12 volt battery and controller. When using the Low Flow with Power Booster 1 LCD Controller and low flow control valve, the pump can sample as low as 10mL per minute from any depth.
The main wear-out parts consisting of the motor and seal all have been incorporated in a single replaceable motor module. Should the existing replaceable motor module fail in the field, a new replaceable motor module can quickly be installed within 60 seconds by a simple quarter turn twist! Once installed, the pump is essentially new and will have a life span identical to a new pump.
The following pumps are similar to the Mega-Typhoon, but they are capable of pumping from greater depths while still only requiring a 12-volt battery for power:
Proactive also offers a series of mini pumps, including the mini-monsoon pump for pumping up to 80 feet from ground level,
Fondriest also caries Proactive engineered plastic pumps, capable of pumping up to 200 feet from groundwater (The Proactive Mega-Monsoon), 150 feet (Proactive Hurricane Pump ), 120 feet (Proactive Monsoon Pump), 100 feet (Proactive Tsunami Pump), 80 feet (Proactive Mega-Typhoon Pump), 50 feet (Proactive Typhoon Pump), and 40 feet (Proactive Mini-Typhoon).
All of these units are powered by a single 12-volt battery and can operate under harsh conditions and higher turbidity. The plastic pumps can run continuously in water without the need for a cool down, and the 400-hour motor life provides a highly economical sampling and purging solution.
Finally, a wide selection of Proactive pumps designed specifically for pumping water from wells, such as the Proactive Supernova 120.
For more information about any of these models, other proactive pumps, or additional groundwater pumps, call a Fondriest Environmental product specialist at 888.426.2151 or email customercare@fondriest.com.