Raw sewage spill in NY's Beacon Harbor alarms researchers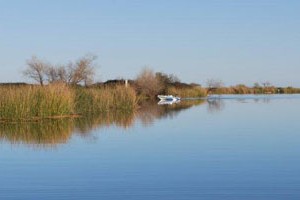 Beacon Harbor in New York is experiencing raw sewage discharge from a pipe at the northeastern corner of the harbor, but researchers are trying to keep a close eye on the health of the water.
Riverkeeper, an advocate group for the Hudson River and its tributaries, collected samples and strongly advised members of the public to avoid contact with the water until the cause of the discharge had been determined. According to the press, when the spill was reported, patrol boats began a monthly water quality patrol. Boat Captain John Lipscomb reported the discharge to the New York State Department of Environmental Conservation.
According to Hudson Valley Press, Lipscomb said, "Riverkeeper has received confirmation from enforcement officials at the DEC that they are working on stopping this sewage release." The level of raw sewage Beacon Harbor is experiencing can pose a serious health threat to people who unwittingly come into contact with the water.
Although this spill is cause for concern, sewage spills in Beacon are not uncommon. Riverkeeper has been receiving reports from concerned citizens for many years regarding the health of the water. In 2004 and 2010, Riverkeeper filed a Clean Water Act Notice of Intent to Sue against the City of Beacon for chronic sewage releases at the Fishkill Creek.
Read more at Beacon Harbor.
Image credit: beacon-harbor.com.