Water quality predictions expand to all Chicago Lake Michigan beaches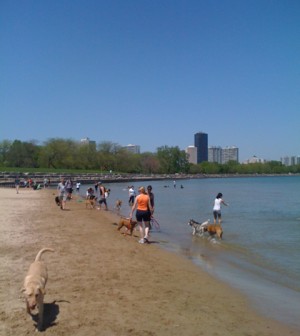 Real-time water quality predictions all 24 of Chicago's Lake Michigan beaches this summer will let swimmers know if the water is free of harmful bacteria, according to the Chicago Tribune.
The monitoring is an expansion of a pilot program that the Chicago Parks District tested at 15 beaches last year. A model developed by the U.S. Geological Survey makes the predictions based on data collected by buoys and weather stations along the Lake Michigan coast.
The the forecast results and data from the equipment are posted on the Parks District's beach website.
Image: A Lake Michigan beach in Chicago (Credit: Chris Hamby, via Flickr)