WQData PRO provides a comprehensive data management solution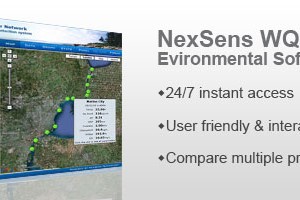 WQData PRO is an enterprise class and business critical software solution for environmental data management. It assists with collecting, storing, analyzing, interpreting, sharing, and publishing environmental data. A wide variety of biological, physical, and chemical parameters along with many other environmental observations and project information are effectively managed with this powerful and robust software solution.
The modular and customizable layout offers a flexible and easy-to-use approach to environmental data management. A user organizes a series of content blocks, called modules, to setup a personalized gateway for data entry, processing, and review. The administrator configures multi-level access for managers, field technicians, scientists, researchers, and other interested parties. A public portal makes selected data and information available on the web.
Database feeds include: automatic & manual data import, remote data input, real-time instrument interface, and active data sourcing from USGS, NOAA, NWS, and other public data sources. A fully integrated mobile workforce capability automates field data collection, eliminates transcription errors, and integrates field activity with the central database. NexSens WQMobile software on a GPS integrated Windows Mobile Device, such as TDS Nomad, logs data, field notes, and site photos with location information.
WQData PRO's advanced geospatial database offers a framework for understanding environmental projects and applying geographic information to solve problems. The GIS-ready database assists with visualizing relationships & patterns, making informed decisions, streamlining processes to increase efficiency, automating tasks, and saving time & money.
Integrating an environmental data collection project used to be a daunting task and required contracting a computer technology company at a significant expense. Many projects were simply cost and schedule prohibitive. WQData PRO is a complete, ready to use environmental data management solution. Built with an open architecture and advanced database technology, this easy-to-use software is powerful, scaleable, and highly customizable.
For additional information about NexSens WQData Web Datacenter, please call 888.426.2151 or email customercare@fondriest.com.