Amazon rainforest dieback may decrease rain in U.S. West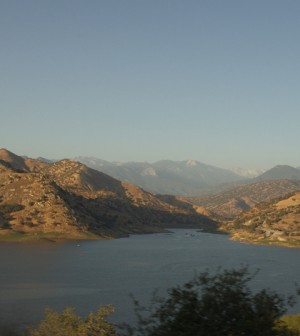 Sierra Nevada mountain range (Credit: David Prasad, via Flickr)
Researchers at Princeton University report that deforestation in the Amazon rainforest could significantly reduce rain and snowfall in the western United States, according to a release. Their findings highlight the Amazon's destruction and how its losses could affect weather patterns elsewhere.
In a study that relied on climate simulations, the researchers factored in a scenario in which the Amazon rainforest was completely stripped bare. With that consideration, they found that parts of the West would see 20 percent less rain. In California specifically, a complete loss of the Amazon's trees would reduce the Sierra Nevada mountain range's snowpack by half.
The implications, even if they are only simulated, are serious for the West – it already grapples with drought conditions on an almost annual basis and snowpack from the Sierra Nevada is an important source of drinking water for two states: California and Nevada.
Image: Sierra Nevada mountain range (Credit: David Prasad, via Flickr)