Army Corps predicts safe fishing, swimming in Buffalo River in 5 years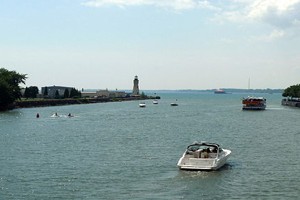 An Army Corps of Engineers official says that recent restoration efforts on the Buffalo River could lead to the removal of the stream from a federal list of toxic hot spots around the Great Lakes in three to five years, according to a report from the Buffalo News.
A dredging project to remove contaminated sediment from the river began last year. That project, along with other environmental, recreational and economic revitalization plans have made the river a national success story, according to a group that advocates for the river.
Read more at Buffalo News.
Image credit: Mark Hogan