Cellular Telemetry Data Logging Options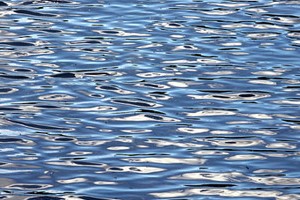 Cellular telemetry provides an immense degree of flexibility when deploying a real-time environmental monitoring station. Unlike radio telemetry, for example, a cellular data logging system does not rely on proximity to the project computer. Instead, it can transmit from anywhere within the cellular coverage network of the service provider.
NexSens data loggers with cellular telemetry modems are capable of working with data plans from a number of U.S. cellular networks, including AT&T, Verizon, or Sprint Nextel. The data logger can then be accessed from the Internet, with appropriate credentials, for continuous real-time environmental data.
One of Fondriest Environmental's most popular cellular telemetry options is the NexSens 3100-MAST fully pre-configured cellular telemetry system. The 3100-MAST includes a NexSens 3100-iSIC cellular data logger, high-gain cellular antenna, and 20-watt solar power kit — all in a compact, pre-configured package.
This truly plug-and-play data collection system is easy to install. Simply thread the system to any 2″ NPT male pipe thread, connect the solar panel and battery, wire the sensors, and set up a project using iChart software.
The NexSens 3100-iSIC can also be purchased individually and integrated with custom systems. Alternatively, the NexSens SDL500 submersible data logger with cellular modem is available for applications in the harshest environmental conditions. Housed within a rugged PCV enclosure, This fully submersible unit can withstand extreme wave action and is impact resistant. The SDL500 is ideal for use on a NexSens data buoy. Alternatively, it can be housed within a PVC pipe deployment that mounts to bridges, other structures in the water, or along a river bank. (Learn more about this underwater data logger).
NexSens' cellular telemetry data loggers can relay data from other telemetry mediums. For example, a NexSens 3200-iSIC Radio-to-Cellular Data Logger can be used to relay the signal if a monitoring station is out of range of a cellular network. In this case, a radio data logger can be installed at the monitoring site and transmit somewhere nearby where there is cellular coverage, at which point the 3200-iSIC can seamlessly transmit the real-time data to the cell network.
To discuss what telemetry options best suit your application needs, contact a Fondriest Environmental application engineer at 888.426.2151 or email customercare@fondriest.com.