Colorado River water users need to cut back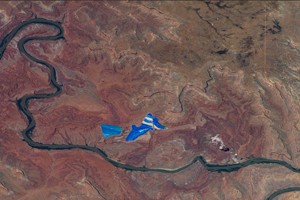 The governor of Colorado says that some of the 30 million people who rely on the dwindling Colorado River for water will have start using less, according to a report from the Denver Post.
A recent federal assessment shows withdrawals from the Colorado River now exceed its annual supply, and climate change and population growth are making things worse. Denver residents have already cut water use 20 percent since 2002. The governor also suggested that damming the river could help manage water supplies.
Read more at The Denver Post.
Image credit: NASA