Estuary coalition charges University of Massachusetts with mismanagement of reports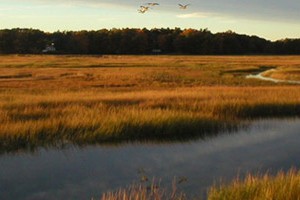 A Massachusetts estuary coalition has taken legal action against the University of Massachusetts for mismanagement due to a delay in issuing estuary reports. The Coalition for Buzzard Bay wanted to gather information about the effect of nitrogen loading from septic systems on 89 separate estuaries. This information would then be used to determine the best course of remedial action. However, some of the reports to have been conducted by the University of Massachusetts are over six years late.
The University of Massachusetts argues that mismanagement is not the case. Spokesman John Hoey said that the reports were delayed due to lack of state funding, research challenges and some flawed land use data.
The Department of Environmental Protection Commissioner Kimmell told The Standard-Times Monday: "The issue of these delays was brought to my attention in the summer of 2011. Since that time I have insisted that the university provide cost estimates for redoing work with right data and provide firm commitment on a time line for completing the work…the DEP is pushing for the outstanding reports to be completed this year."
Read more at southcoasttoday.com
Image credit: USGS