Everglades' recovery in the works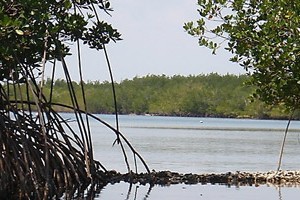 Last month, the initial building phase of a reservoir and storm water treatment areas took place near Indian River Lagoon.   The lagoon project heralds the final round of Everglades' restoration projects to take place. The four above ground reservoirs and a three storm water sections will circumvent sedimentary runoff from polluting the lagoon. Protecting the lagoon is not enough; Everglade supporters have their sights on extending protective measures further south.
Read more at SunSentinel.com.
Image credit: kayakfishing.net