Field Environmental Rental Equipment: Fondriest Rental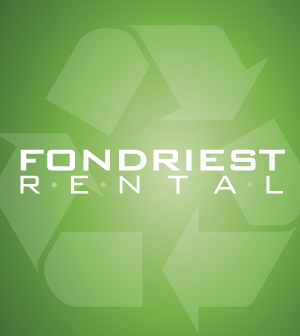 Fondriest Rental specializes in offering field environmental rental equipment and systems for achieving high-quality project results. Daily, weekly, and monthly leasing rates are available for a wide selection of industry-leading field environmental instruments.
Our rental pool offers the most modern monitoring technologies, along with additional field supplies. Instrument rental options consist of groundwater supplies, water quality testing equipment, weather monitoring instruments, and many more.
Environmental Rental Options
Some popular leasing items include:
The YSI EXO1 and EXO2 let you simultaneously measure and log temperature, conductivity, salinity, TDS, resistivity, dissolved oxygen (optical), pH, ORP, and turbidity.
The SonTek Argonaut SL500 Current Meter, an acoustic Doppler meter capable of measuring water velocity, level, and discharge — all in real-time. Other SonTek Argonaut systems are also available to suit streams and rivers of all sizes.
And the Heron dipper-T Water Level Meter, for measuring depths up to 100 feet
Fondriest Rental product specialists are available to assist with finding an ideal solution for project needs. Technical support staff is also available to help with training and troubleshooting. To reach them, please call (888) 426.2151 or email customercare@fondriest.com. Moreover, if existing leasing options are not suitable for a new project, let a product specialist know.
When calling, ask about the Fondriest Preferred Rental Program. This service makes environmental monitoring equipment renting easier and faster. The program provides advantages that include same-day shipping for in-stock equipment, the ability to reserve equipment up to 30 days in advance with a signed rental agreement and credit card or purchase order, flexible rental time frames, quantity discounts, and special pricing for repeat rentals. We'll also maintain a detailed customer history record, so you won't have to tell us your preferences every time you lease.