New York group calls for more water quality monitoring on the Hudson River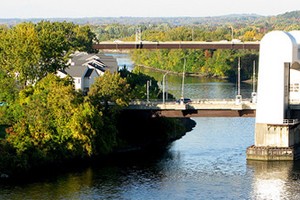 A New York-based environmental group is calling for more water quality monitoring and increased enforcement on the state's sewer utilities, according to Dredging Today. The call came as the group, Riverkeeper, released its report on contamination in the Hudson River Estuary.
According to the report, 24 percent of water samples collected by the group from 2006 to 2011 failed the U.S. Environmental Protection Agency's cleanliness standards for safe swimming. The group blamed the contamination on the region's dilapidated sewer systems.
Image: The Hudson River at Troy, N.Y., the upstream boundary of the Riverkeeper study (Credit: Kelly DeLay, via Flickr)