NOAA study: Corals could better adapt to climate change than once thought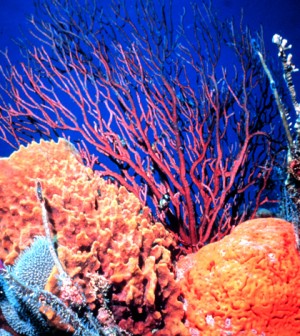 A National Oceanic and Atmospheric Administration study has found that coral reefs may be capable of adapting to moderate climate change, according to a release by the agency.
While previous reports estimated that coral reefs would go extinct by the middle of the 21st century, the new study shows that some corals may adapt and survive into the next century. The study also suggests that some have already adapted in part to current warming trends.
Warm water kills coral through a bleaching process, in which symbiotic algae are ejected from their tissues in response to abnormally high temperatures. However, if carbon dioxide emissions are reduced, the study projects that reefs could slow bleaching by 20 to 80 percent by the year 2100.
Image: Coral Reef (Credit: NOAA)