NY offshore wind farms a possibility with NOAA study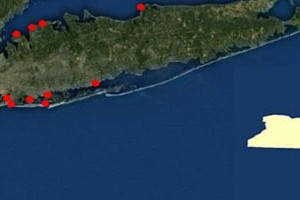 Offshore wind energy for New York state is one step closer to becoming a reality, thanks to a an assessment of coastal bird, coral and other sea creature habitats recently released by the National Oceanic and Atmospheric Administration. New York's Department of State began planning in 2006 to identify critical habitats along the coast so future offshore wind farms could eventually be built without harming the sensitive coastal ecosystems. New York approached NOAA for help with a biological assessment in 2009.
The report, A Biogeographic Assessment of Seabirds, Deep Sea Corals and Ocean Habitats of the New York Bight: Science to Support Offshore Spatial Planning includes distribution maps for birds, corals and abiotic information on sediments and variable ocean characteristics.
Read more at NOAA.com.