Ohio tries again on Lake Erie water withdrawals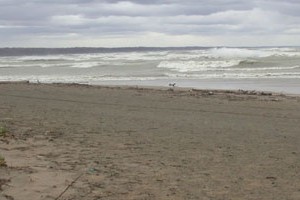 Ohio lawmakers are once again trying to pass regulations on the volume of commercial water withdrawals from Lake Erie and its tributaries, according to a report form the Associated Press.
An earlier attempt by the state's Republican legislators to create the withdrawal rules was vetoed by the state's Republican governor after the proposal was widely criticized for being too lenient. The rules are necessary to comply with the Great Lakes Compact, a legal agreement between the Great Lakes states and two Canadian provinces to preserve water quantity in the lakes by regulating large withdrawals.
Read more from an AP report published by Michigan Live.
Image credit: NOAA