Oil and gas group's report: Natural gas means job for Ohio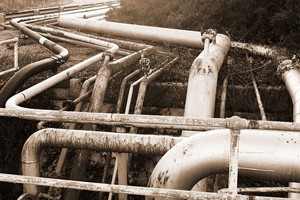 Developing the oil and gas in Ohio's Utica shale could lead to more than 200,000 new jobs in the state, according a recent report from industry group.
Ohio Gov. John Kasich supports the deep well drilling associated with developing shale gas. Environmentalists argue the technique threatens groundwater and the state regulations governing it, including air quality standards for gas fields, are not yet finished.
The report's release coincides with an energy summit focused on Ohio's use of fossil fules and renewable energy sources.
Read more at Cleveland Plain Dealer.
Image credit: fotopedia