Pollution limits set for 175 Los Angeles water bodies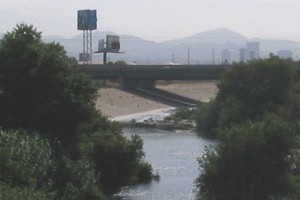 The U.S. Environmental Protection Agency and the Los Angeles Water Quality Control Board have announced plans to cut pollution in 175 water bodies, according to a release from the EPA. The plans establish Total Maximum Daily Loads to help curb elevated bacteria, pesticides, nutrients, trash and toxic chemicals.
The plans include pollution limits for the Los Angeles River, Santa Monica Bay, Long Beach Harbor and nine urban lakes. Limits on sediment and invasive plants will help restore habitat Ballona Creek wetlands, the last remaining critical coastal wetlands in Southern California.
Read more at EPA news.