Scientists study St. Croix and Sunrise rivers' water quality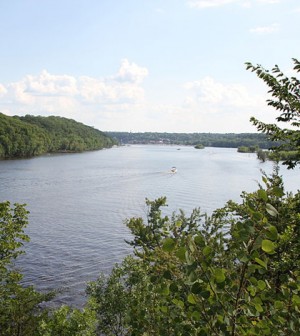 St. Croix River (Credit: Bjoertvedt)
Scientists in Minnesota are looking closer at water quality in the St. Croix and Sunrise Rivers, according to the Minneapolis Star-Tribune. Waterways in both river basins are impaired, they say.
Computer simulation programs are being used to help forecast the rivers' future states. The St. Croix Watershed Research Station also conducts ongoing aquatic-based studies that yield more insights into present water quality.
Senior scientists will explain their approaches in further detail on Oct. 5 during a free event open to the public. It will be held at Wild River State Park in Center City, Minn.
Image: St. Croix River (Credit: Bjoertvedt, via Wikimedia Commons)