Severn Estuary report shows bleak future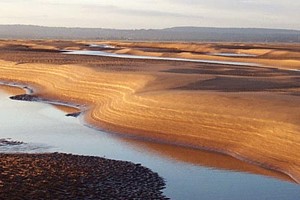 One of the most unique estuaries in the world, the Severn Estuary on the east side of Great Britain, could nearly disappear in the next 100 years, according to a report from BBC News. The State of the Severn Estuary report was commissioned in 2001 and carried out by researchers at Cardiff University and Environment Agency Wales to establish a baseline for monitoring alterations in the land, part of which is designated a Site of Special Scientific Interest. The report found that water levels could rise 12 to 16 inches in the next 60 years. Currently, 77 percent of intertidal habitats in the estuary could be squeezed against sea defences, impairing and reducing available habitat for birds and other animals that depend on the estuary.
The Severn Estuary is known for its high tidal range which creates a wide variety of habitats such as mudflats, sandflats, rocky areas and islands.
Read more at BBC News