Toledo debates sludge near Lake Erie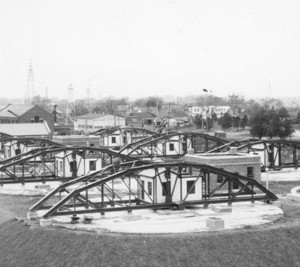 The Toledo City Council is debating the fate of the city's sludge, or the solid leftovers of wastewater treatment.
Half the sludge is held in facility on Lake Erie and the other half is processed into agricultural soil. The mayor's office wants to save money by sending all of the city's sludge to the holding facility, but some are concerned that the facility leaks phosphorus and E. coli into the lake and more sludge would make it worse.
Tests from two environmental companies suggest the facility could be leaking nutrients into the lake, but tests by the city and the Ohio EPA show otherwise.
Read more at the Toledo Blade.
Image credit: Lucas County Public Library