University to map Great Lakes algae beds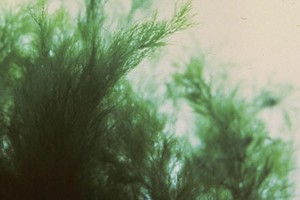 Michigan Technological University will lead an effort in the Great Lakes to use satellite data to map underwater beds of Cladophora, the algae responsible for rotting green muck known for washing ashore and spoiling beaches, according to a release from the university.
Scientists and managers have little information about where Cladophora is concentrated along the lakes, but that could be remedied by a method developed by the university that uses remote sensing data to measure radiance to differentiate between Cladophora beds and other features of the lake bottom.
Scientists have linked Cladophora to avian botulism outbreaks and say the algae could be a significant food source for Asian carp if they invaded Great Lakes.
Read more at newswise.com
Image credit: mlswa.org