Updated Michigan fertilizer law adds application limits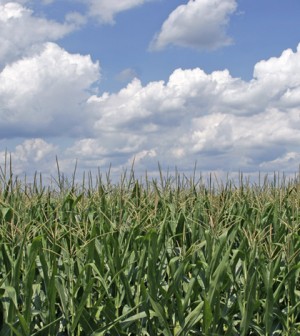 A law enacted in November 2013 by the Michigan legislature adds natural fertilizer to its list of materials that cannot be applied at a rate of more than 0.25 pounds phosphorus per 1,000 square feet in the state, according to a release from Michigan State University Extension. It also updates terminology used in past fertilizer laws.
The original Michigan Fertilizer law, enacted in 2010, applied to lawn fertilizers. The 2013 law, Public Act 151, also covers commercial and municipal fertilizer applications. It redefines the fertilizer application zone, saying that none can be applied to turf within 15 feet of surface water. Previous versions of the law had limited application to turf less than 15 feet away.
Other updates to the law include renaming "finished sewage sludge product" to "biosolids," but with the same definition. The term "organic manure" was removed and replaced with "natural fertilizer," which was then redefined to include substances made of natural organic, natural inorganic or both fertilizer types and natural fillers.
Image: Ohio cornfield (Credit: Graylight, Wikimedia Commons)