Extech TG20 Wire Tracer Kit
The Extech PG20 easily traces wires from source to termination.
Features
Identify wire pairs
Trace telephone cables
Check continuity
Usually ships in 1-2 weeks
Image
Part#
Product Description
Price
Stock
Order
TG20
Wire tracer kit

Usually ships in 1-2 weeks
The Extech PG20 transmitter injects traceable signal into cables, checks telephone lines, and performs continuity checks. The transmitter with ouput cables is terminated in a modular RJ11 phone connector. The non-contact probe audibly identifies selected wire or cable, and the adjustable sensitivity control improves wire identification and eliminates false detection.
Dimensions/weight (probe): 8.7x2x1.3" (220x50x32mm)/ 3.2oz (91g)
Dimensions/weight (transmitter): 2.6x2.7x1.1" (65x68x28mm)/ 3.2oz (91g)
(1) Wire tracer probe
(1) Transmitter with RJ11 phone connector
(1) Pair of alligator clips
(2) 9V batteries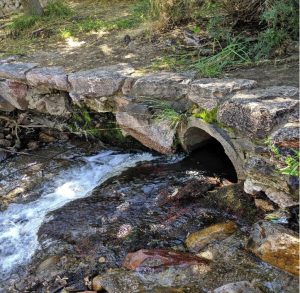 Since 2003 harmful bacteria Escherichia coli (E. coli) levels have created a health risk to recreational users in Boulder Creek. Boulder Creek has been designated as an impaired stream and is not meeting an EPA health-based water quality standard. 
 
 Concentrations of E. coli increase from the mouth of Boulder Canyon to the University of Colorado-Boulder and beyond based upon data collected by the City of Boulder according to information published by the CU Independent and the Boulder Camera . EM spoke to environmental engineer Art Hirsch of the Boulder Waterkeeper , who is advocating for greater accountability from all entities that own property abutting the stream. 
 
 "E.
Read More