EPA awards grants to support Great Lakes restoration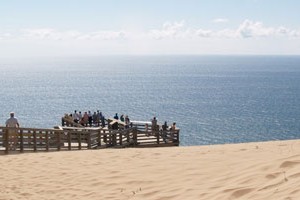 The U.S. Environmental Protection Agency has awarded 12 grants totaling over $4 million dollars under the Great Lakes Restoration Initiative. The Great Lakes provide 30 million with drinking water and supports a multibillion dollar economy. The GLRI plan will help restore the Great Lakes and ensure that they will be around for years to come. Susan Hedman, the EPA Great Lakes National Managers said the grants were "an investment" in expediting the Great Lakes recovery.
Read more at EPA.gov.
Image credit: fotopedia