Real-time radio telemetry provides cost-effective remote monitoring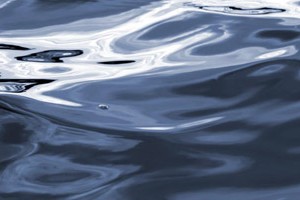 NexSens data loggers can connect to virtually any sensor via analog and digital interfaces. Specifically designed for remote environmental monitoring applications, they offer superior data acquisition performance in extreme conditions. These data loggers can transmit from almost anywhere on Earth. Telemetry options include radio, cellular, Ethernet, WiFi, and satellite connections, but real-time radio telemetry is often the best and most cost effective solution.
The NexSens 4100-iSIC data logger features an integrated spread spectrum radio for real-time remote data collection from up to 5 miles line-of-sight.Like all NexSens iSIC data loggers, the 4100-iSIC simultaneously supports eight analog inputs and four digital inputs for multi-sensor data logging capability.
All electronics are housed in a rugged, NEMA 4X enclosure constructed of heavy-duty ­fiberglass. The built-in 8.5 amp-hour sealed lead acid battery provides 12-volt power to the system, and the battery can continuously charge using AC or solar power. Polymer-coated circuit boards, sealed connectors, corrosion-resistant stainless steel hardware, and built-in lightning protection ensure reliable performance in even the harshest conditions. All sensor cables run through Sealcon gland fittings to ensure protection from the elements.
The NexSens SDL500 submersible data logger can also be outfitted with a spread-spectrum radio telemetry, in addition to an option for cellular telemetry. The SDL500 is ideal for situations in which the data logger will be exposed to more severe environmental conditions. This unit can withstand extreme wave action, drops, and floods. It consists of the data logger and communications module housed in a fully-submersible, five-inch-diameter round enclosure. It also offers five sensor ports for connection to industry-standard digital and analog sensors. Each sensor port offers a UW receptacle connection with double O-ring seals for waterproof sensor connections.
Is real-time radio telemetry the right choice?
Two factors help determine the if choosing radio telemetry is a suitable solution — site conditions and distance to the project computer.
The real-time radio telemetry option requires that the project computer can be located within a few miles (line-of-sight) or few hundred feet (non-line-of-sight) of the monitoring site. A radio telemetry data logger is able to communicate with a NexSens radio base station, which serves as a central hub for one or more remote data loggers and can connect directly to a base computer or relay data to a remote computer.
Unlike most other telemetry options, there are no additional fees associated with using radio telemetry, which is why it's often the preferred choice for remote environmental monitoring applications. Chances are if a clear radio signal is possible between a site and the project computer, then radio telemetry is probably the best and most cost-effective solution.
If this proximity to the monitoring site is not possible or difficult, however, cellular telemetry is usually the best solution. Cellular telemetry, however, requires the additional cost of a cellular data plan, but it offers greater geographic flexibility. With this method, data transmissions from almost anywhere in the U.S. are possible. A cellular data logger does not need to be in proximity to a base station; instead, its data is accessible, with appropriate credentials, over the Internet. NexSens data loggers can use cellular data plans from many U.S. providers, such as AT&T, Verizon, or Sprint Nextel.
Lastly, for the remotest applications — where cellular telemetry is unfeasible — satellite telemetry may be required. Data loggers with this option communicate with Iridium satellites, allowing them to transmit data from anywhere on Earth.