Red snapper limits increase after population rebound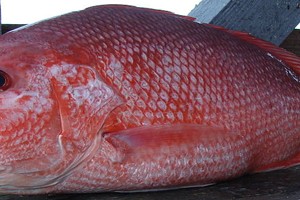 NOAA has increased red snapper catch limits in the Gulf of Mexico from 7.53 million pounds in 2011 to 8.08 million pounds this year. Strict limits on these fish have been in effect since 2007 after the population was nearly depleted due to overfishing. Thanks to size and bag limits, the population has rebounded and the new limit will take effect June 1; the recreational season will end July 10. NOAA will perform a new red snapper population assessment in August with the results to be presented to the Gulf Council.
Read more at NOAA News.
Image credit: Geeklikepi, Wikimedia Commons.