UMass monitoring nutrients in cranberry bogs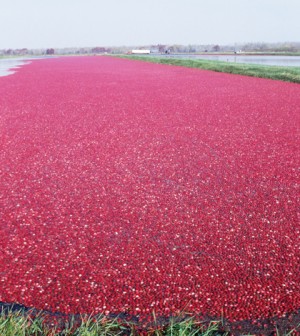 Cranberry bogs need large quantities of two things: nitrogen and water.  University of Massachusetts researchers monitor their very own test bog to see how those vital components affect the cranberries and the surrounding watershed, according to a South Coast Today article.
The UMass researchers are working to develop sustainable practices for bog owners. They also are working to quantify nutrient runoff from different types of cranberry bogs.
Soil in the bogs is loose and has a high composition of sand, which does not hold many excess nutrients.  Researchers found that engineering channels with vegetation to consume nutrients as they run out of the bog reduces nutrient deposition in water downstream.  The idea is still in its development phase.
Cranberry farmers own 22 percent of surface water in Plymouth County, Mass.
Image: Cranberry bog (Credit: Wisconsin Department of Natural Resources, via Flickr)