Rite In The Rain Field Planner Starter Kit
All-weather field planner starter kit
Features
Includes cover, binder, writing guard and ruler
Ultimate field organization in a rugged kit
Two sizes available in three colors
Fondriest Exclusives
Expedited repair and warranty service
Lifetime technical support
These are the ultimate tactical field planners to help anyone stay truly organized. The kits were developed with the advice of countless soldiers and Marines to make them a rugged and functional piece of gear.

This starter kit includes: Cordura fabric Cover, Binder, Writing Guard and Ruler.

Both MX and regular sizes (8 1/2" x 11" and 4 5/8" x 7") are also available with ACU, Black or Tan CORDURA fabric covers.
Size - 4 5/8" x 7"
Cover - Tan Cordura fabric
Weight - 0.8 lbs
(1) Cordura fabric cover
(1) Binder
(1) Writing guard
(1) Ruler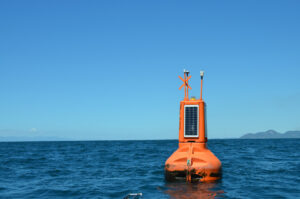 Lake Malawi (also known as Lake Nyasa and Lake Niassa) doubles as a Rift Valley Lake and one of the seven African Great Lakes. Due to its unique biodiversity, it's a great place to conduct limnological studies. Harvey Bootsma is a professor for the School of Freshwater Sciences at the University of Wisconsin-Milwaukee and has had an interest in limnology ever since he was a kid. Bootsma fondly recalls summer vacations to Georgian Bay, Ontario, "I probably spent as much time in the water as I did out of it." He continues, "I remember telling myself, 'I'm going to get a job where I can stay here all the time.'" While Harvey didn't end up working on Georgian Bay, he was offered a job working on Lake Malawi. He continued working there while completing his Ph.D.
Read More